Counselling and Psychotherapy in Kings Cross (London), Hove and Online
Welcome! And thank you for visiting my website. I have been an Integrative psychotherapist for over a decade now and use a variety of approaches including CBT, MBCT, person centred and solution focused brief therapy, which means my approach can be quite dynamic. I combine these approaches according to the clients' needs, believing strongly that no two people or issue can be solved with one process. I specialise in many areas including anxiety, depression, identity issues, relationships, self-esteem, well-being, self-harm and general counselling. 
"It is tremendously liberating to realise that your thoughts are not 'real' or 'reality'. They are simply mental events. They are not you"
Mark Williams & Danny Penman from their book 'Mindfulness'
A variety of concerns can bring someone into counselling, and it's not always an easy decision to make. My practice considers the difficulties surrounding that decision and the process itself. I work closely with you to build a working relationship that reflects your specific needs and goals. And I encourage regular updates on how we feel it is going and if there are any changes that need to be made. It is vitally important to me that you are comfortable with the path we are on. Over the course of my career I have found my practice moving more and more in the direction of empowering individuals by showing them how to become more comfortable with themselves and their emotions, and therefore being able to handle what life throws at them with more ease and understanding. We are emotional, feeling beings and so being comfortable with the whole wheel of emotion is vital to our mental health, wellbeing and resilience.
About Me
I have always been interested in people and how and why we all handle situations differently. I love the process of getting to know someone, in my private life and professionally, and helping them figure out the how's and why's. After completing my first degree in psychology I decided to get some life experience before embarking on my career in counselling.
I worked in fundraising and PR for a variety of charities in London until the desire to work one- to- one became too great and led me back to university to study Counselling and Counselling skills and then a Post-Graduate Diploma in Counselling and Psychotherapy. Whilst waiting to start the latter I trained and qualified as a well-being facilitator and ran workshops in London and the South East for groups, including local job centres and women's groups. The workshops were based around helping people develop self-esteem and build confidence and this area has remained an important part of my work.
My Work
I worked at CASSEL Centre, a charity in South East London, as an Honorary Counsellor where we provided free and low cost clients along with private clients. I was also the counsellor for Lewisham Young Women's Resource Project in partnership with CASSEL Centre working with vulnerable young females aged between 13 and 25. I find the variety in my work allows me to continue to explore new areas and learn about the various different experiences that each and every one of us encounters.
Over the course of my career I have found my work has focused more and more on the whole human experience using a variety of tools including mindfulness and various approaches to self-care and wellbeing. This area has always personally interested me, which led myself and my twin sister to write a little book on self-care which I often use with clients. I have also been amazed at the impact mindfulness has had on clients from all backgrounds with a variety of issues. The clients themselves talk about feeling in control, content, focused and calm. I have witnessed clients move from a place of anger and fear to wellbeing and resilience. Knowing how and why your mind works the way it does allows you to take responsibility for what happens in there. You are able to witness your thoughts and recognise negative thought patterns and unhelpful thinking. You are able to find space and calmness in the moment, even when the rest of the world is rushing by. We rarely have control over many of the things that happen in our life, but if we know ourselves and know how to look after ourselves we can cope with these events with more ease. My practice takes all this into account and I help you develop healthy self-care plans that fit around your life and needs.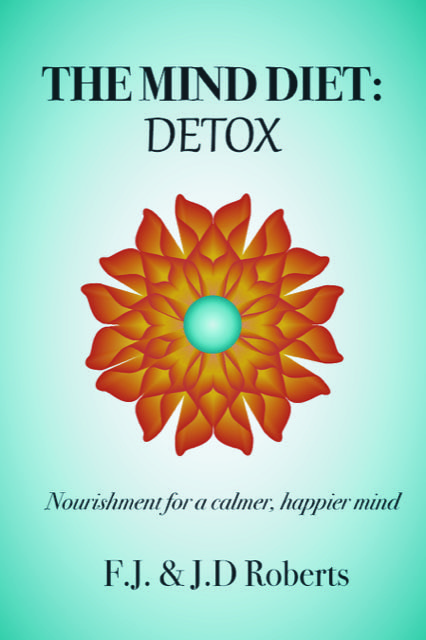 The Mind Diet: Detox
My book, co-written with my twin, is now available online. This book focuses on giving you a break from mindless distractions whilst at the same time helping you become more conscious and aware of the emotional habits and behaviours that might be inhibiting you from leading the life you really want.
Find out more and Buy on Amazon
Training
BSc (Hons) Psychology
Certificate in Counselling & Counselling Skills
Post graduate Diploma in Counselling and Psychotherapy
I am a registered member of the BACP
I abide by the BACP Code of Ethics